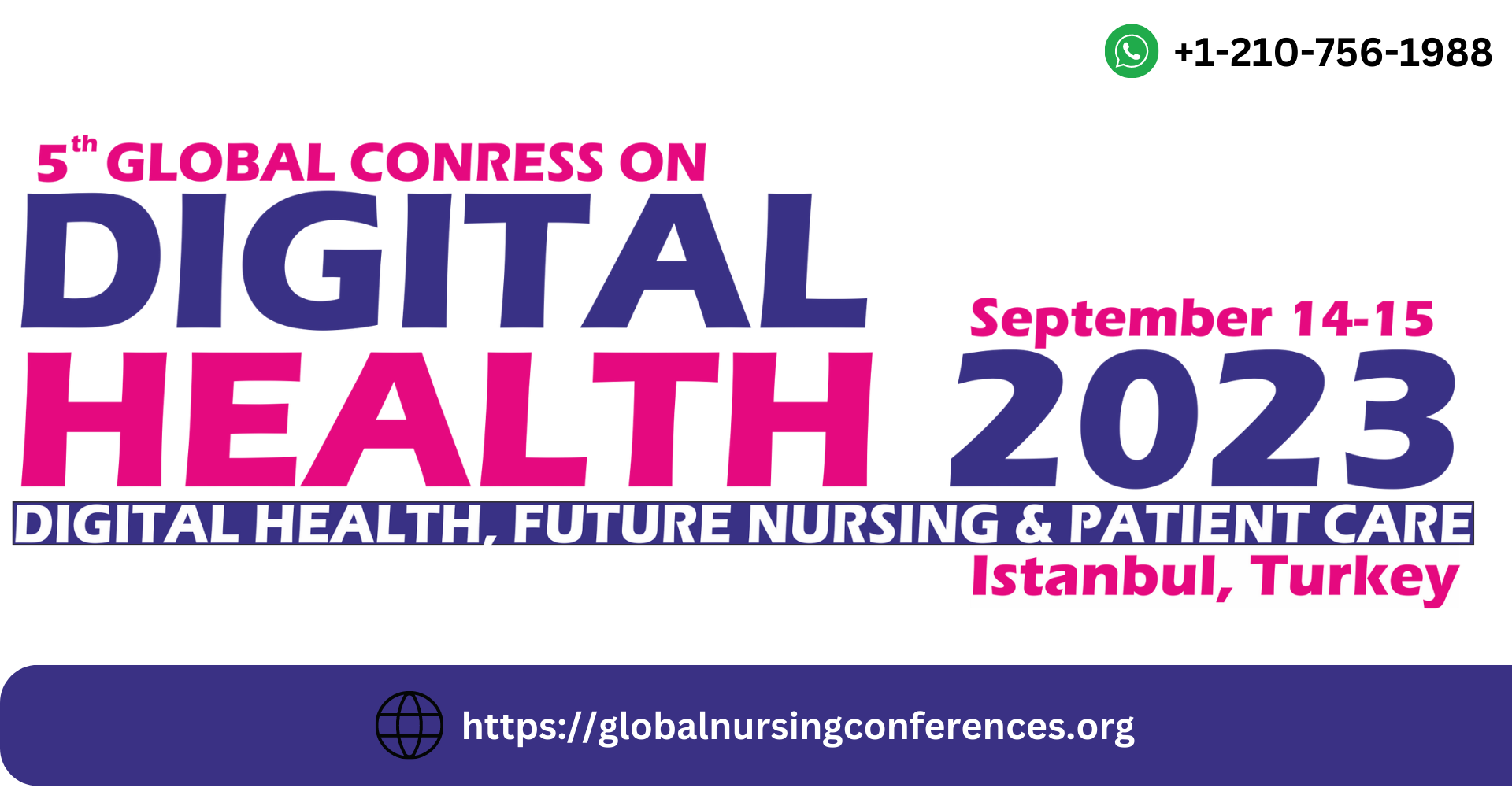 Event Description
5th Global Congress on Digital Health, Future Nursing and Patient Care 2023 Istanbul Turkey
We are so excited to welcome the nurses, physicians, researchers, experts, students and all the allied healthcare professionals from the academia and industry to take part in the upcoming in-person 5th Global Congress on Digital Health, Future Nursing & Patient Care which is to be held in Istanbul, Turkey during September 14-15, 2023. 
Digital Health 2023 is an exceptional opportunity to expand your knowledge, share your expertise, and network with renowned healthcare professionals and researchers from all over the world. This conference will provide you with the latest updates and advancements in the field of digital health and patient care.
The conference will feature a diverse range of topics, including innovative treatments and techniques, digital health, Telemedicine and Tele-Health, Digital Health Technologies, 3D Printing, nursing education, future of nursing, Patient Care Technologies, and many more.
For registration/tickets purchase:
https://globalnursingconferences.org/registration
Event Types (Select all that apply)
Event Registration Contact Email
info@globalnursingconferences.org
Event Information Contact Email
info@globalnursingconferences.org
Abstract Submission Deadline
Abstract guidelines
Please limit your abstracts to no more than 3 of your most up-to-date and relevant presentations. The total words of the abstract should be 250-500 words.
All abstracts will be reviewed by the Review Committee. All abstracts should be submitted via the below Abstract Submission form. To simplify the abstract for review and the precision of the data added to the website that you provide, we request all the presenters to make use of our online form to be considered as a presenter at the Digital Health 2023 Istanbul.
I agree with the terms and conditions
On