Spring TX Dentist for Teeth Whitening Specials 2020 Spring United States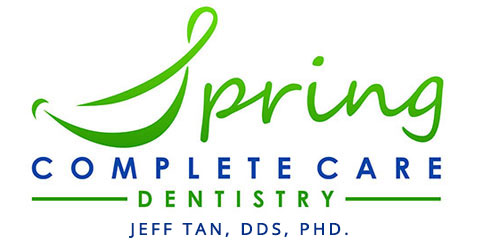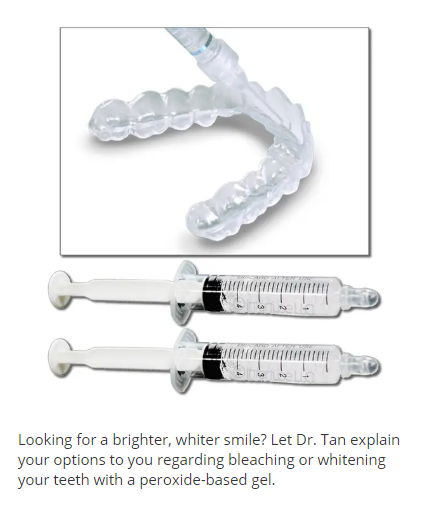 At Spring Complete Care Dentistry, we feel that every patient in our practice deserves to have a beautiful white smile. We are excited to reward our patients for good dental hygiene. Dr. Jeff Tan is pleased to offer an in house patient loyalty program for those who are interested in take-home custom teeth whitening trays. This program is extended to patients who prove themselves as individuals who take their oral hygiene and general dental health seriously. We believe it is extremely important to maintain recommended oral hygiene care appointments and receive necessary dental treatment to maintain a healthy and beautiful smile. Consequently, we developed this program for patients who do so.  If you are a patient who has been with our office for two complete hygiene maintenance periods (six months each, total of one year), you will be eligible to recieve a set of FREE, custom bleaching trays (top and bottom) for you along with two FREE syringes of bleaching gel as a starter kit.
Your long term dental health is as important to us as it is to you. Research shows that preventative visits help greatly reduce dental emergencies.
We want to make dental care accessible to everyone. We are in-network with a variety of insurance plans, and our friendly office team is happy to help you navigate your insurance plan to maximize your benefits. For those without dental insurance, we offer various forms of dental financing with credit available in time frames that fit your needs and budget. We give you up-front cost information on your treatment ahead of time.
We offer both evening and Saturday dental appointments. We even offer appointments on the first and third Sunday of the month to make looking after your smile easier!Our office is conveniently located on Aldine Westfield Road in the Cypress Trails Plaza and is easily accessible by the Metro bus line. We have plenty of parking spaces and are wheelchair accessible.
Dental Office Location
Spring Complete Care Dentistry
22619 Aldine Westfield Rd #3,
Spring, TX 77373
Phone
(281) 907-0909
Website
*All patients will receive their whitening package upon completion of all necessary dental treatment, as determined by the dentist. Patient must not have active, untreated disease – gum (periodontal) disease, decay (caries), root sensitivity, oral cancer, etc. Should no dental treatment be required to maintain healthy teeth and gums, the whitening package will be rewarded upon completion of a follow-up visit (typically six months). Minimum gum and teeth health is required to receive professional whitening in order to prevent complications that may arise with unhealthy teeth and gums. 
Learn more about Dr. Jeff Tan, DDS and our Spring, TX dental office
https://about.me/best-dentist-spring-tx
https://www.outcarehealth.org/provider/listing/jeff-lee-dds/