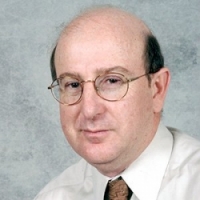 Speciality
Hematologist
Oncologist
Oncology
Organization(s) Associated
Gehr Family Center for Leukemia Research, Department of Hematology & Hematopoietic Cell Transplantation
Title/Designation
Co-director, Clinical Professor
Speakers Bio
"Excellent care for patients" is the guiding principle for Anthony S. Stein, M.D., a member of the City of Hope team since 1985. Dr. Stein is a clinical professor and physician in the Department of Hematology & Hematopoietic Cell Transplantation and co-director of the Gehr Family Center for Leukemia Research within the Hematologic Malignancies and Stem Cell Transplantation Institute.
Educated in South Africa, Dr. Stein received his medical degree from the University of Cape Town. He completed his residency at Montefiore Medical Center in Pittsburgh, PA before joining City of Hope as a fellow in Hematology/Oncology.
Dr. Stein is principal investigator in multiple clinical trials examining the newest drugs for battling acute myeloid leukemia.